Here at ALM our Vision is to see People Saved, Healed, Restored, and Transformed by the Holy Spirit.
We are sin free, debt free, hell free, and heaven bound!
Our Pastors
Bishops Hugh and Diane Thomas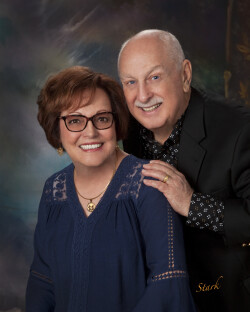 Hugh Thomas received Jesus Christ as his savior at the age of five, called to the ministry shortly after, and has dedicated his live to preaching the Word of God. His parents being pastors, Hugh grew up in the church serving as Sunday school teacher, youth leader, worship leader, deacon, pastoral assistant, and senior pastor of three church congregations. He is a co- founding Pastor and Bishop of Abundant Living Ministries of South Florida, Panama, and Cuba, as well as the founder of Preparing For The Harvest Ministries. Hugh is the author of the book entitled "How to Create a Miracle", published and released by Treasure House. Bishop Thomas is a graduate of Southwestern Christian University and has ministered on five continents, and in fifteen countries, serving as Missions Director and advisor for mission projects and church planting. He works with both denominational and interdenominational church groups to place missionaries, train indigenous pastors, and instruct national church leaders. At present, Bishop Thomas is introducing a church assist program designed to help local churches finance their corporate vision, as well as establish sound accountability and biblical responsibility practices for the individual church member. Hugh is married to his wife of over fifty five years, Diane Thomas. They are the parents of two children, grandparents of six grandchildren and have six great grandchildren. Diane Thomas has a Bachelor Degree from International Seminary and has enjoyed ministering with her husband, Hugh, for 30 years. She is a third generation Christian that encountered Jesus Christ in the salvation experience when she was ten years old. Growing up in church allowed Diane to teach Sunday school, work in home missions, and lead youth choirs. Along with her husband, Hugh, Diane had the privilege of co-founding and establishing Preparing for the Harvest Ministries, and Abundant Living Ministries of South Florida, Panama, and Cuba. Pastor Diane has worked with women in ministry for over 25 years and has the honor of establishing and organizing "Ladies of Integrity, Intl.", a registered trademark organization. This enabled her to establish women's ministries in local churches nationally and internationally. Ladies of Integrity's goal is to encourage women to be Godly ladies and challenge them to be active in ministry in harmony with their local church and pastor's vision. Diane enjoys speaking to women's groups and is available by invitation.
Pastors Thad and Frances Thomas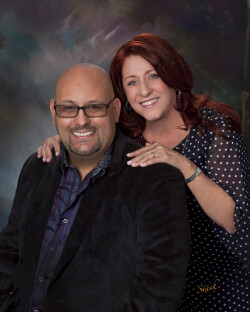 Thaddeus Carlton Thomas was born in Greensboro, North Carolina. He is a third generation Pastor with roots that come from the IPHC denomination. His educational background comes from the International Seminary of the IPHC denomination. For over 15 years, Thaddeus served as a Youth Pastor at Abundant Living Ministries. While serving as a Youth Pastor, Thaddeus was involved with local groups that worked with young people in local high schools and middle schools creating bible clubs. Pastor Thad has been married to Frances Thomas for 15 years. Together, they have five children and five grandchildren. God has been good to them by opening doors to travel and minister to people locally and overseas. Today, along with his wife, God has transitioned Pastor Thad and Frances to Senior Pastors of Abundant Living Ministries. They have been Senior Pastors for over 5 years and the church is experiencing a great move of God. Pastor Thad has been a partner of Chitwood and Chitwood for over 25 years. Pastor Thad and his wife Frances, are ordained by ICCM.